Customer Resources
FAQ
Why you should be considering converting your paper documents into electronic images.
How much will it cost to convert your paper documents into electronic images?

What is Laserfiche?
Since 1987, Laserfiche® has used its Run Smarter® philosophy to create simple and elegant enterprise content management (ECM) solutions. More than 30,000 organizations worldwide—including federal, state and local government agencies and Fortune 1000 companies—use Laserfiche software to streamline document, records and business process management.
Laserfiche offers several core solution packages to address the business needs of small to large organizations, including Laserfiche Rio, an ECM solution that is straightforward to purchase, deploy, extend, and manage; and Laserfiche Avante, a powerful BPM solution with workflow automation.
The Laserfiche ECM system is designed to give IT managers central control over their information infrastructure, including standards, security and auditing, while still offering business units the flexibility to react quickly to changing conditions. The Laserfiche product suite is built on top of Microsoft technologies to simplify system administration, supports Microsoft SQL and Oracle platforms and features a seamless integration with Microsoft Office applications and a two-way integration with SharePoint.
Laserfiche distributes its software through a worldwide network of value-added resellers (VARs), who tailor solutions to clients' individual needs. The Laserfiche VAR program has received the Five-Star Rating from VARBusiness magazine
Brochures
White Papers
Designing a Laserfiche Backup and Recovery Plan
Streamlining a Business Continuity Plan
Implementing an EDMS (Government)
Links 
Laserfiche Scanner Review - Imaged Original will gladly help you select a scanner, but check out what Laserfiche has to say.
Laserfiche Resource Library - Everything you ever wanted to know about Laserfiche products.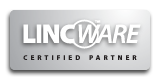 What is LincDoc?
Developed by LincWare, LLC., LincDoc is family of eForm creation and document automation software products that empower businesses and municipal organizations to better serve their customers and constituents, reduce operational costs and better leverage critical data. There are three editions of LincDoc: Enterprise, Standard and FreeForm.
Edition features are based on scope of need and offer an array of benefits for your content management strategies. Let us help you decide which version is right for you.
LincDoc and Imaged Original can handle the quick roll-out of Web-based eForms that require digital signatures and online payments or rapidly assemble complex internal documents requiring multiple pages and pre-approved fields, content and information. Law firms, insurance companies, academia, towns and cities and major corporations can all benefit from any of the feature-rich versions of LincDoc.
Paper imprisons important data, creates time drains and costs a fortune. Compose, construct and connect your critical business forms with LincDoc.
Videos - for LincDoc 
LincDoc and Laserfiche Demonstration (3:48)
Credit Applications? Automate yours with LincDoc (4:52)
Make Barcodes with your LincDoc forms (2:30) 
Brochures (PDF ) - for LincDoc
LincDoc Product Suite Overview 
Enterrise Edition with Laserfiche Integration 
Standard Edition with Laserfiche Integration
FreeForm with Laserfiche Integration
Blogs etc... - Always informative (sometimes humorous) feeds from some of todays industry experts.
Dan O'Leary, VP Global Solutions - LincWare